From the outside looking in, golf can sometimes feel like a sport out of reach.  There can be a lot of myths surrounding golf. In some instances, expensive and exclusive club memberships often reinforce them, but the reality is that this couldn't be further from the truth. 
Offering good exercise, fresh air and an enjoyable challenge, golf is a recreational sport appreciated by millions of 'independent golfers' across England – and there's never been a better time to pick up a club.
What is a Handicap Index?
Calculated through the new World Handicap System (WHS), your Handicap Index is a measure of your golfing ability and is determined from the best 8 scores of your most recent 20 rounds. 
Do I need a Handicap Index to play golf?
A golf handicap index is not a necessity to enjoy the game, but it does allow you track your progress and it makes the game more competitive, especially if you're playing a round with golfers at a different level to yourself.
Previous to the launch of the WHS, golfers had to be a fee-paying member of a golf club to be able to obtain an official handicap (as part of the calculation, this involved a peer review and approval process). However, that no longer applies due to the new World Handicap System (WHS).
The WHS launched in January 2020 and is in full use across England's 1,800 golf clubs after being rolled out by England Golf, the governing body of the amateur game in England. As such, for the first time ever, you can obtain an official Handicap Index as a non-club member. Find out everything you need to know about the WHS.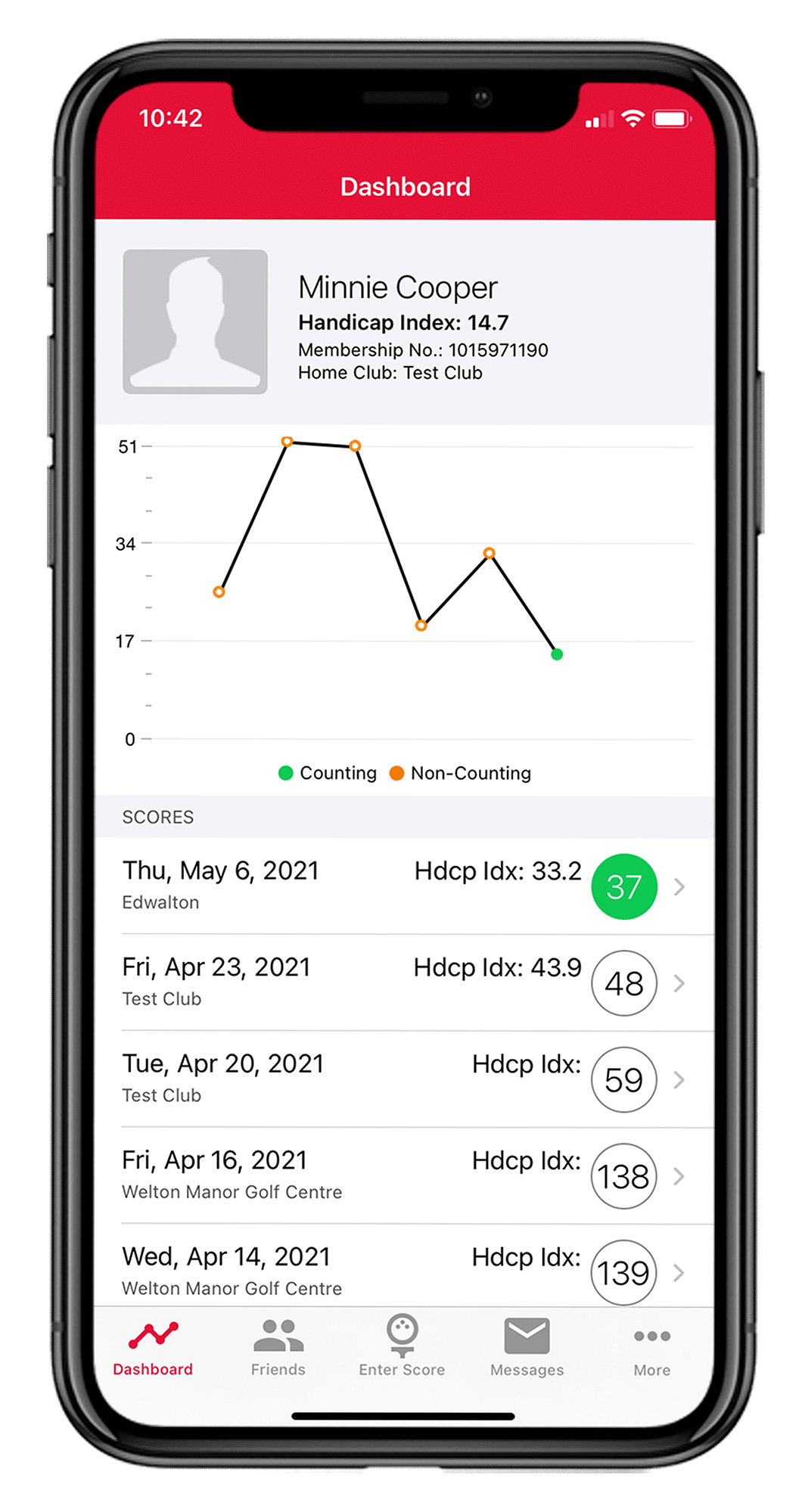 Obtaining your handicap
The best way to acquire an official Handicap Index and track your progress in real time is by signing up to England Golf's iGolf subscription. 
After subscribing to iGolf and downloading the My EG app, you will be able to obtain your Handicap Index by submitting scores from a minimum of 54 holes (which can be any combination of 9 or 18 holes).
Having access to your Handicap Index provides you with an accurate measurement of your performance and progress, enabling you to set handicap goals to strive for in the future. By allowing non-members to obtain an official handicap via the WHS, iGolf makes the game more inclusive and accessible for everyone.
What is iGolf?
Specifically designed for non-club members, iGolf is England Golf's digital community that enables you to track your performances and engage with friends and other golfers. Apart from access to an official Handicap Index, iGolf also provides greater connection between non-club members and their local courses, giving avid golfers a clear pathway towards club membership, for any who wish to take this route.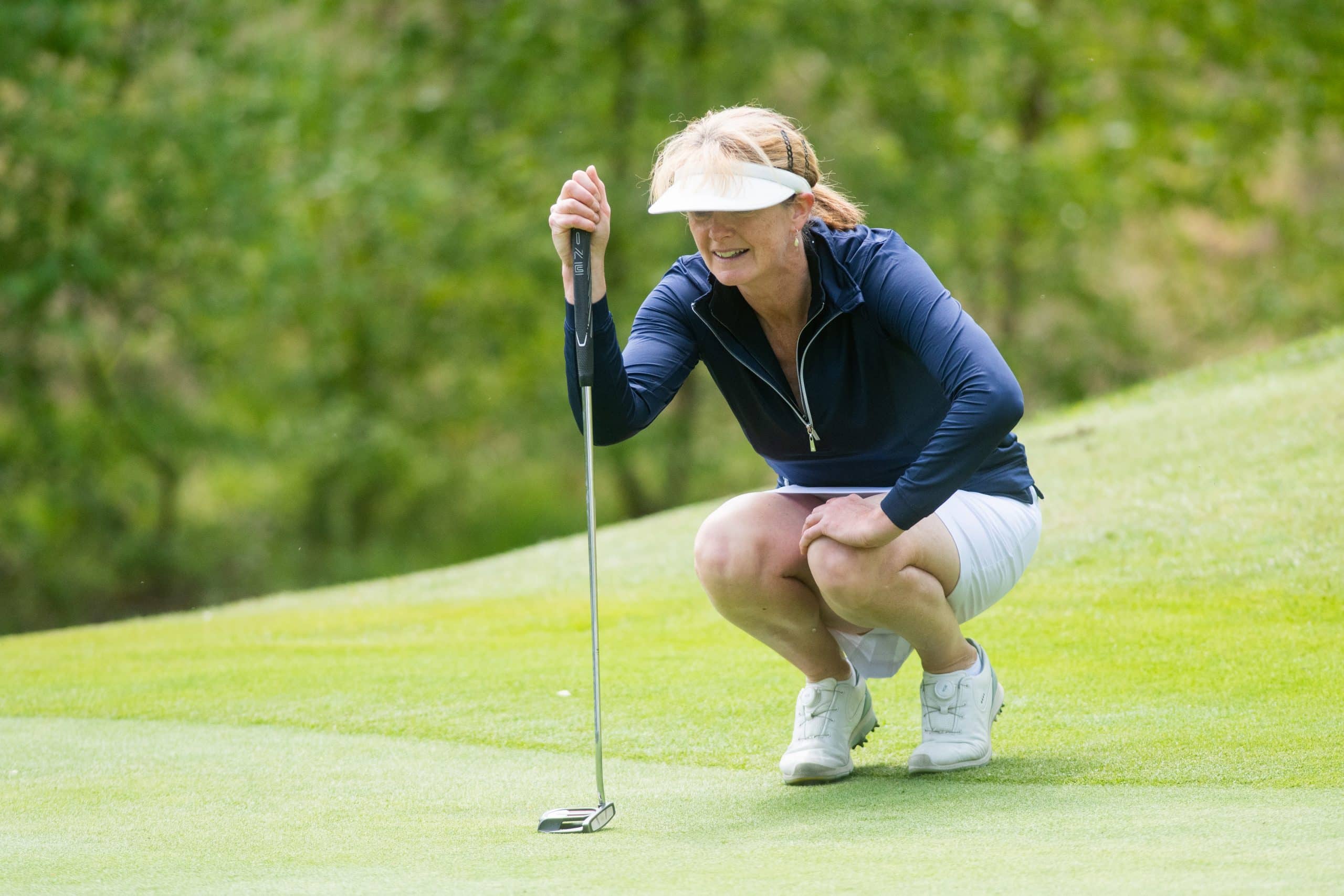 The benefits of iGolf:
Become part of a fast-growing digital community of like-minded golfers

Keep track of your scores and progress 

Easy sign-up process

Receive regular and exclusive content from England Golf including updates, offers and opportunities of interest to you

£44 for a 12-month subscription

Public liability insurance is included in each subscription, for peace of mind
Find out more about our new digital community here.  
Getting into golf has never been easier. Download the app and watch your handicap drop while your golfing game soars.
To find out more about iGolf, get in touch with igolf@englandgolf.org