The popularity of golf is continuing to grow across all demographics. This has not only seen an increase in membership uptake but also the introduction of innovative new platforms such as iGolf to help drive this trend, which itself has amassed over 16,000 subscribers since its launch in July 2021.
From February last year, there has been a rise of 13.9% of people who have taken up golf club membership in England – an increase of more than 89,000 people. With more and more ways to be introduced to the game and to enjoy the many benefits that it provides, now is the time to be part of one of the fastest growing sports in the country!
1. Golf is a great form of exercise
Golf is a sport suited to everyone; it is played outdoors and offers a full body workout without it being too impactful on our bodies. Research has shown that people who play golf live longer and reduce the risk of over 40 chronic diseases. The sustained level of activity that it offers can be of both intrinsic and extrinsic benefit.
Whether you are wanting to burn more calories and lose weight, or are looking for a sociable sport to be a part of, then golf is for everyone. With a limited risk of injury compared to other sports, the benefits of playing golf outweigh the risks significantly.
2. Golf helps you sleep better
Whilst golf is a low impact exercise, golfers can still expect to walk between three- and four-miles a round, which can lead to muscle fatigue and general tiredness. However, as it combines exercise with fresh air, whilst also being shown to reduce stress and anxiety, golf can also lead to an improvement in sleep quality.
The roundabout effect of golf helping you to sleep better can also be seen from the perspective of sleep helps you to play better golf too!With a good night's sleep, it improves your focus and helps your body to recover!
3. Golf supports your mental wellbeing
For many people, golf can be seen as an activity that reduces stress and an opportunity to escape the hustle and bustle of their everyday lives. By walking in the fresh air for a few hours, playing sport and socialising with friends, golf is a constructive way of having an enjoyable experience and removing yourself from the stresses and troubles that life may bring.
Golf also helps to release positive endorphins such as Serotonin, which help you to feel good. This is something that not only reduces anxiety and stress levels but can also improve your mental health, both on and off the course.
4. Golf improves and sustains good health
Whether you're walking 9 or 18 holes, golf provides numerous health benefits that have been proven to positively impact a person's health off the course. This includes a reduction in the chance of developing heart disease, reduced levels of cholesterol and the added physical benefit of helping to burn calories and reduce weight.
Whilst it's not a high-impact or fast-paced sport, golf still requires you to walk the course and swing the golf club with appropriate flexibility and force, and therefore still warrants a degree of physical exertion and capability. Combine this physical activity with the fact that you are out in the fresh air and sunshine – which boosts your vitamin D levels – it means every single round you play counts towards improving your health.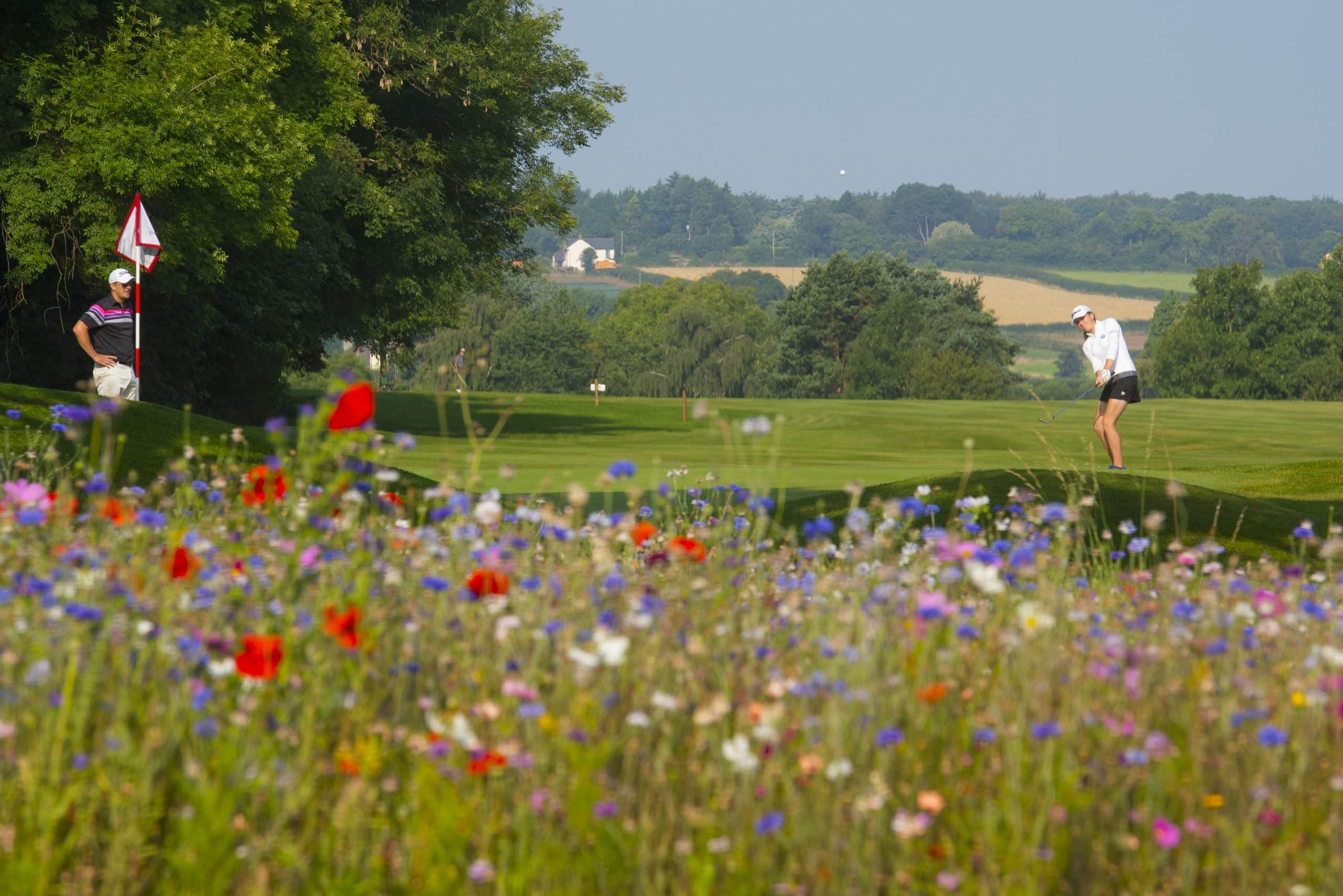 5. Golf is a sociable sport that helps you to meet new people
Golf is a sport that focuses on individual performance, it is also a fantastic way to meet new people and socialise. It's often the social benefits of the sport that appeals to most people, who are looking to meet friends and enjoy the camaraderie that golf brings them. Find out more about how golf is becoming more accessible. 
From playing alongside your weekly fourball to meeting other players in the clubhouse after your round, golf can improve social skills, benefit your overall well-being and make for an enjoyable day out! 
For those who are non-club members, don't fear! Thanks to the iGolf platform, you can interact with other subscribers across this fast-growing digital community and plan your next round of golf in a similar way to regular club members.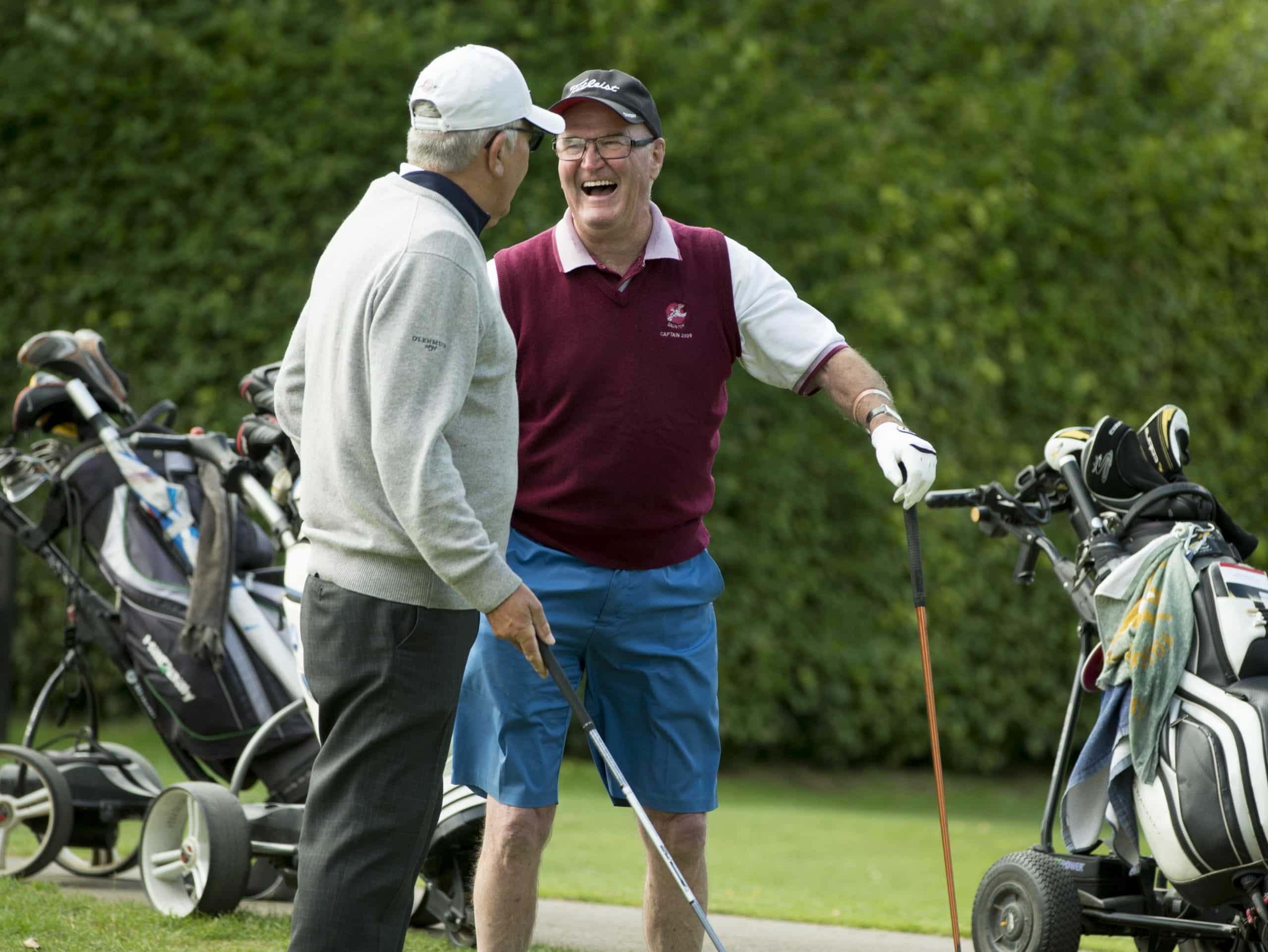 6. It is a sport that helps to challenge yourself
Golf will constantly provide you with situations that challenge your strategy, mental fortitude and skill levels, which in turn affects your overall performance and how many strokes you take on the golf course. Reducing your score is something everyone is looking to achieve and to do so, you need an accurate measure of your playing ability.
Thanks to the World Handicapping System (WHS), you can do this by obtaining an official handicap, which acts as a good way to benchmark your progress and improve your performance. Not only is this a rewarding experience but it can also be a motivating factor that encourages you to practice and play more golf as well!
Everyone can benefit from playing golf
Whether you are a member of a golf club or not, golf is a sport for everyone that provides almost endless health and wellbeing benefits because of playing the game.
With an iGolf subscription, non-club members can obtain an official Handicap Index for just £44 a year, enabling you to compete against friends and family, track your scores, benchmark your progress and enjoy the game even more!
To find out more about iGolf, get in touch with us via email on igolf@englandgolf.org.