Golf is a sport that can offer all individuals both a thrill and a challenge, regardless of ability or demographic, but the traditional perceptions about golf's aura of exclusivity have often hindered its ability to attract new people into the sport.
But thanks to an ongoing and collective effort from across the industry using various initiatives and measures to alter these perceptions and provide new opportunities to play, this is changing very quickly, with participation numbers on the rise and growth being seen across a variety of social and ethnic backgrounds too.
Inclusivity breeds inclusivity, so it is important that this trend continues, as it will ensure as many people as possible can enjoy the physical, mental and social health benefits that golf can offer them. Therefore, looking to improve access to people from a range of backgrounds and demographics will be key, including:
Women and Girls

Children and young people

Under-represented ethnic backgrounds

The LGBTQIA community

Autism spectrum disorder (ASD) and neurodivergent people

Disabled people
Whilst there are a multitude of factors that influence their participation, including social, political and geographical (amongst others), a focus on removing barriers to entry and providing new opportunities to these groups will ensure everyone has the best possible chance of playing and benefitting from golf.
1. Build on the rising number of female golfers
Even though there are currently more men play golf in comparison to women, this statistic is becoming far less significant in England. Post-pandemic data shows that more females are trying golf for the first time, and clubs that are cognisant of this fact will consider how they are catering to this increased demand amongst women and girls.
Wider industry initiatives have been introduced to engage with female audiences and increase numbers even further, including England Golf's 'Girls Golf Rocks' campaign and The R&A's #FOREeveryone campaign, both of which aim to encourage accessibility and participation amongst women and girls.
There are significant benefits for clubs and the wider sport in growing female participation, and by continuing to implement a range of programmes and activities that focus on this, the number of women that play the game can be increased even further.
2. Encourage younger groups of people
Whilst current data shows more people play the sport from older ages and demographics, there is a steady decline in the average age of participants, made possible by a consistent focus to make the game more accessible and encouraging younger people to take up the sport.
As a way of achieving this, coaches and clubs should consider further outreach work to schools and local community clubs with golf sessions that introduces them to the sport and provides a clear pathway towards longer-term participation. When running these sessions, it is also essential that they are delivered in a safe, inclusive and relaxed environment that promotes a sense of enjoyment for all, as this will maximise engagement and appeal.
3. Increasing ethnic and faith diversity
Since the emergence of Tiger Woods pre-2000, the conversation around ethnic diversity within the game has been heightened across the media landscape, and golf is acutely aware that to increase accessibility, removing participation barriers for people of different ethnicities and faiths is important.
Articles such as this one published by Sky Sports show that the lived experiences of people from different ethnic backgrounds and faiths are improving rapidly. This will only help encourage more and more people to try golf and join a club in the future.
4. Consider the LGBTQ+ community
As a group built on the principles of inclusivity, creating increased opportunity for the LGBTQ+ community is another powerful way to increase inclusion in golf, and there are existing networks already encouraging and supporting people to play golf from this community, such as Girls in Golf Society.
As well as existing networks, there are also various methods and practices that can be implemented at golf clubs to promote LGBTQ+ participation, such as offering unisex toilets and facilities at clubs, including pronoun options on booking forms and data collection measures, and further minimising dress code policies. Clubs can also get involved in campaigns such as Rainbow Laces to show their commitment to including LGBTQ+ people.
5. Accommodate neurodivergent people and autism spectrum disorder (ASD)
Individuals and particularly children with ASD can stand to benefit from the individualistic nature of golf. Team sports are challenging for people with ASD because of the social interaction and non-verbal communication that is often required to participate properly. As such, golf can be a wonderful sport for those with ASD given communicative interaction and competition can be tailored, and there is also comfort in the routine and the outdoors that golf can offer them.
Golf clubs can consider a range of tools and procedures to create a more accessible environment for people with ASD, such as introducing sensory rooms or designated areas where light, sound and other stimuli are controlled. In order to foster greater understanding and consideration from customers and members too, providing information and resources that explain how to support people with ASD will also help create a more inclusive environment.
6. Access for disabled people
Not all disabilities are visible, and golf can become more accessible for all by implementing a range of measures to accommodate people with a disability, ensuring they can participate and enjoy golf. This can include awareness-driving; having physical provisions in place such as wheelchair access (and ensuring this is clearly communicated to people); and by utilising various resources and information available in this space from credible organisations such as EDGA.
We'll share with you more information on how to provide better access for people with disabilities in an upcoming blog, so stay tuned!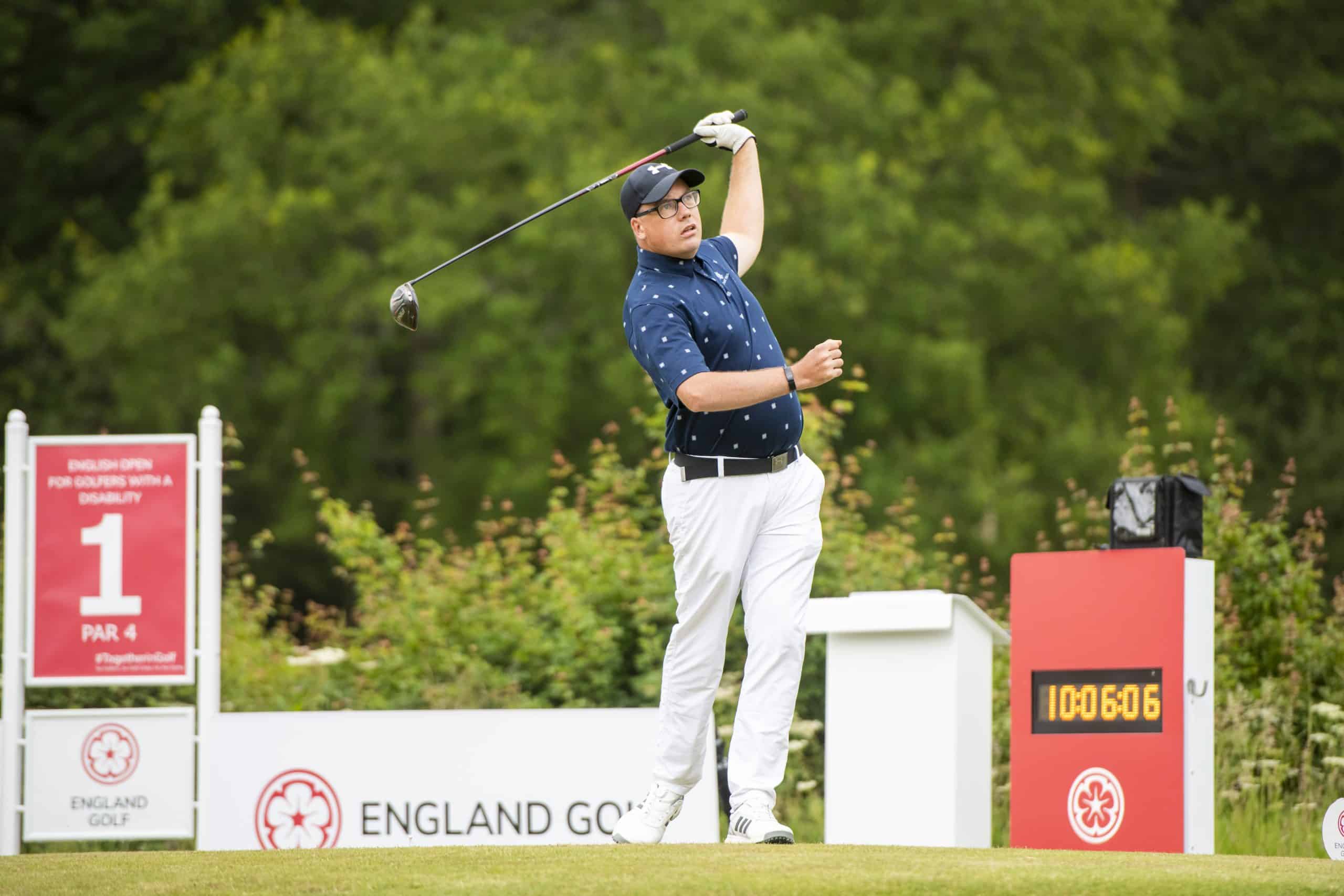 There's also iGolf
For non-club members, obtaining an official Handicap Index has often been another obstacle that has limited their participation in the past. However, this is no longer a challenge, due to the launch of England Golf's digital subscription, iGolf.
iGolf is specifically designed for golfers who aren't a club member or are new to the game, providing them with access to an official Handicap Index. Through the My EG app, iGolf is an easy-to-use platform that enables you to track your performance, view your playing record and see how your game stacks up against your friends.
It is ideal for those golfers who, for various reasons, do not wish to currently commit to being a member of a club, but still want to obtain an Official Handicap and be part of the golfing community.
The benefits of iGolf:
A complete digital history of

your handicap

and scores over time

Keep track of your scores and progress 

Easy sign-up process

£44 for a 12-month subscription

Public liability insurance is included in each subscription, for peace of mind
To find out more about iGolf, get in touch with igolf@englandgolf.org.