The historical perceptions and issues of inclusion that have often held golf back in the past are quickly being dismantled, as golf clubs and associations put things in place to make golf a more accessible sport for all.
There are 14.1 million disabled people in the UK, and as the wider population continues to grow and life expectancies increase, we're seeing more and more golfers with disabilities wish to continue playing the game they love.
Governing bodies for the game, such as England Golf and The R&A have announced their commitment to making golf a more accessible and inclusive sport for all.
The R&A introduced a range of Modified Competition Rules in order to make competition fair for all players, regardless of whether they have no disabilities, the same disability or different types of disabilities. These modified rules are laid out across different categories:
Players who are blind

Players who are amputees

Players who use assistive mobility devices

Players with intellectual disabilities
Whilst these rules are a huge milestone, more can be done to ensure golf clubs and driving ranges are disability friendly. Here are seven ways to make golf clubs more accessible and inclusive for people with disabilities. 
Don't assume someone's ability
We won't repeat the age-old phrase about what happens when people assume things, but the sentiment certainly stands. 
When individuals make assumptions about certain people, scenarios and situations, they're opening themselves up to misinterpretations. 
When stereotypical assumptions are made about someone's golfing ability, particularly when they have a disability, it can devalue them and possibly limit their potential. Here are a few ways to communicate effectively and avoid any unintentional ableism:
Focus on a person's abilities, not their limitations 

 If you don't know the right term to use, ask the person what term or language they would use

Ask for feedback on what could be improved about your club or facility

 Get to know the person, not their disability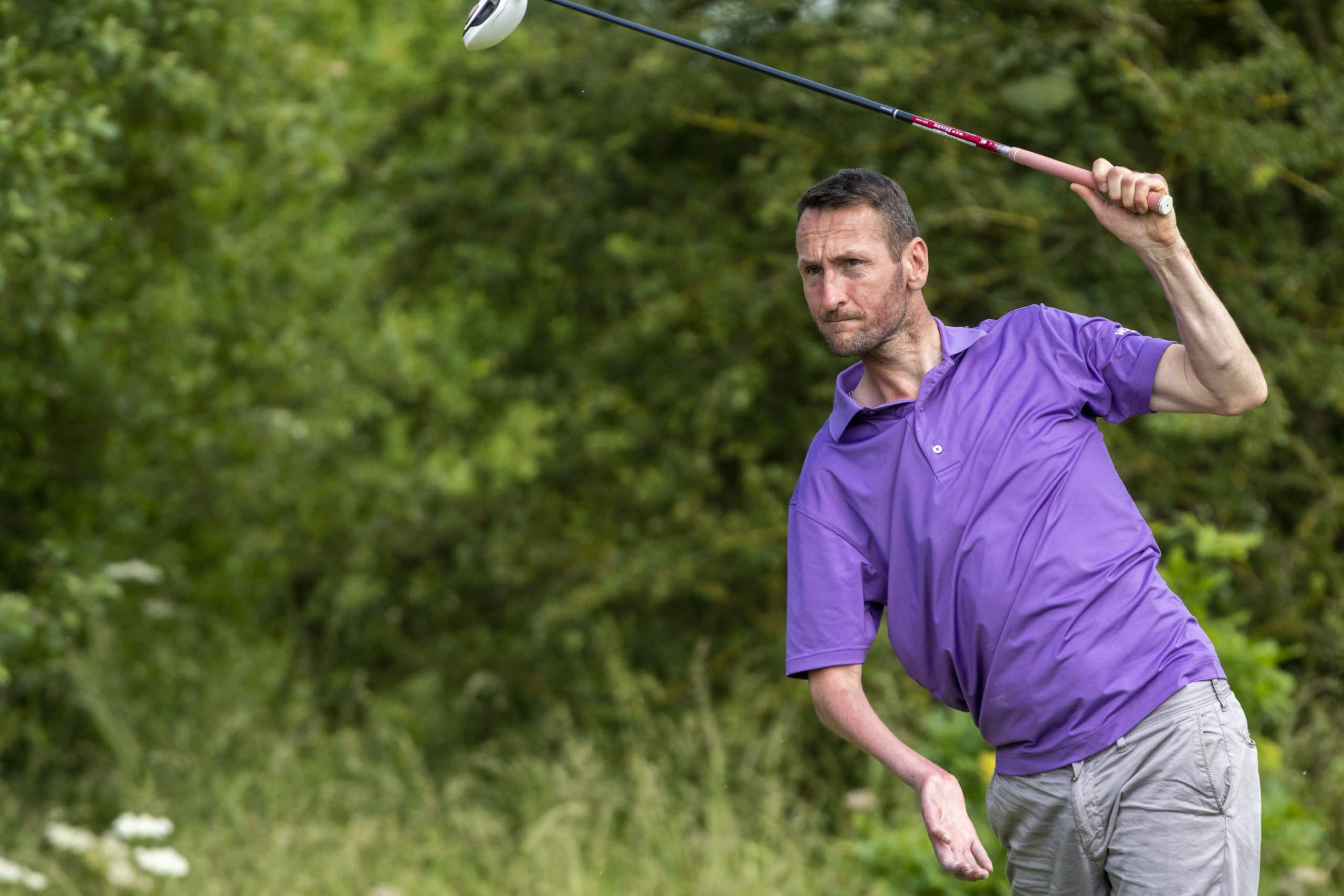 Take the game to them
When barriers are removed and people are introduced to the game in a setting where they're comfortable, the experience will be teed up for success.
Disabled people are part of the community around your facility, so consider how you might already engage them in schools or through other outreach work, or consider where there are opportunities to do this through existing peer support groups such as the Stroke Association and Parkinson's UK.
Focus on fun
Golf is a sport that should be played and enjoyed by everyone, so it is important to avoid getting too technical, too soon. Creating games that are based on activities or using range technology can be great ways to get a golf club into someone's hand and encourage them to play golf.
Recruiting volunteer 'buddies' who are existing members that can welcome new players and support them to practice and to play is a great way to share the love of the game and keep the focus on fun as well.
You don't always have to provide disability-specific coaching sessions
Offering disability-specific coaching is brilliant, but it is important to remember that not all disabled people will want to learn how to play golf with other disabled people.
Individuals may want to learn to play golf with their friends or family, so it's important to make sure each session is accessible, and they have a choice on what they'd like to join in with.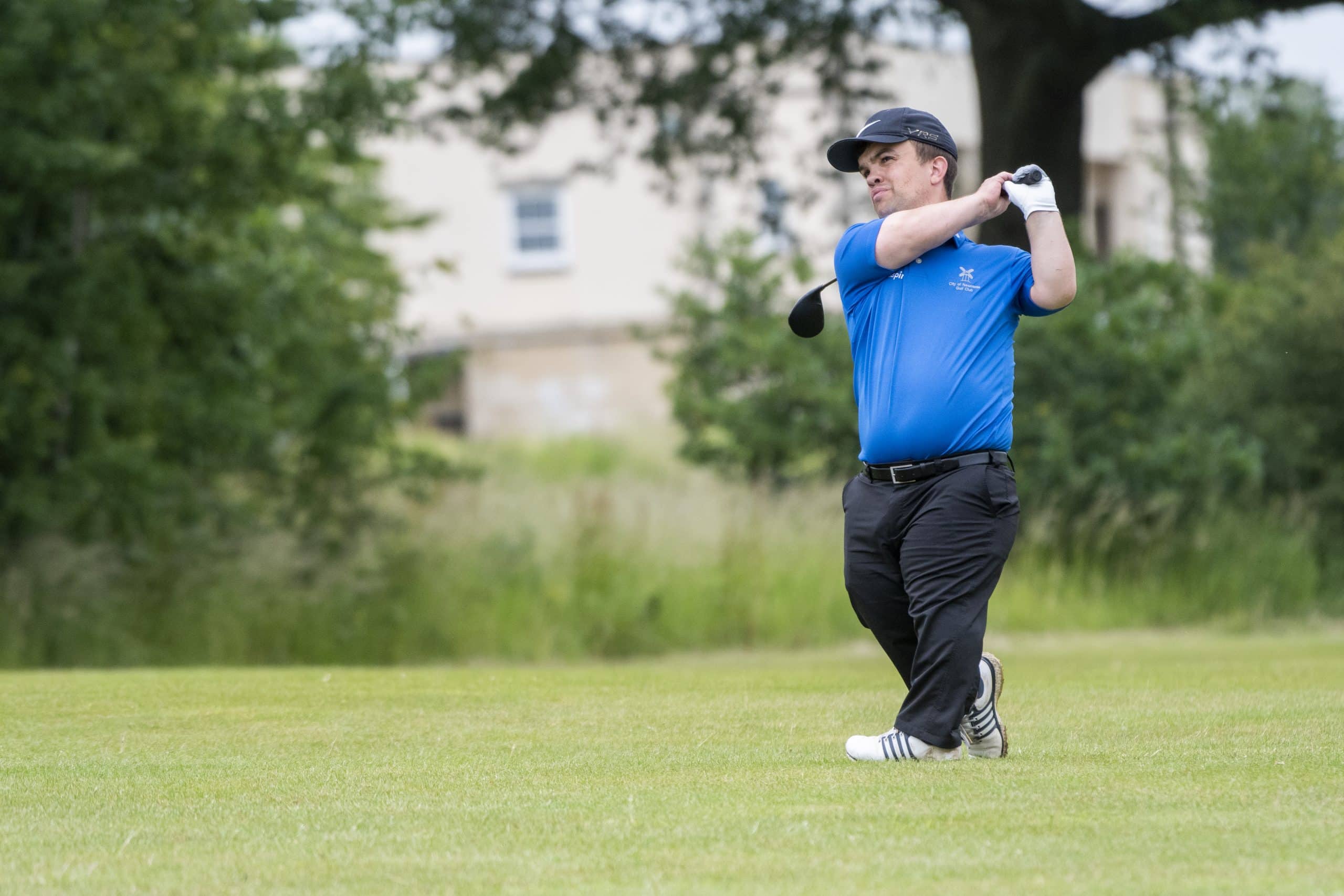 Physical accessibility
One way to offer great customer experience and reduce any anxiety for disabled people is by ensuring accessibility information is clear and easy to find on your website and at your facility. 
Videos and pictures of the course and club layout, along with maps pinpointing accessible entrances, toilets and more will help individuals know exactly what to expect before they arrive and whilst they are playing golf at your club.
It's also important to have email and phone numbers on these pages so that people can ask if they do have any questions.
Use tee colour systems based on ability, not gender
Traditionally, men have played from tees that were further away from the hole and women from tees closer to the hole, but we are now seeing a shift in this behaviour, as people are starting to select tees based on their ability rather than their physical characteristics or gender. 
In November 2021, it was reported that men and women were teeing off based on their ability rather than gender at Hartford Golf Club. As a result, the club replaced the gender-allocated tees with different coloured tees to represent ability. The shortest tees are purple, the tee further back is blue, then red, then yellow. White tees are for competitions only. 
When golf clubs offer tees that are based on ability, it allows players to play a course that is suited to their level of ability. Pair this with the new World Handicap System – which automatically adjusts your handicap based on the slope rating and course rating – and players will be able to just focus on their performances rather than feeling segregated based on their disability.
Golf courses should also ensure easy access to at least one teeing area per hole. Creating additional tees, in a safe and accessible place, can meet this need. If readily achievable (with not much difficulty or expense), unobstructed golf cart access should be provided to all areas to be reached by the golfer.
Listen to the feedback
One of the best ways for golf clubs to ensure they're disability friendly is by gaining feedback from disabled visitors. This will highlight areas of improvement and guests will feel like their experiences and thoughts are valued as a result. It will also enable golf clubs to continue learning and developing your business with new plans and initiatives to cater for people with a disability.
Having anonymous feedback boxes or sending surveys via email is a great way to capture this information, and will help clubs further engage with their local community.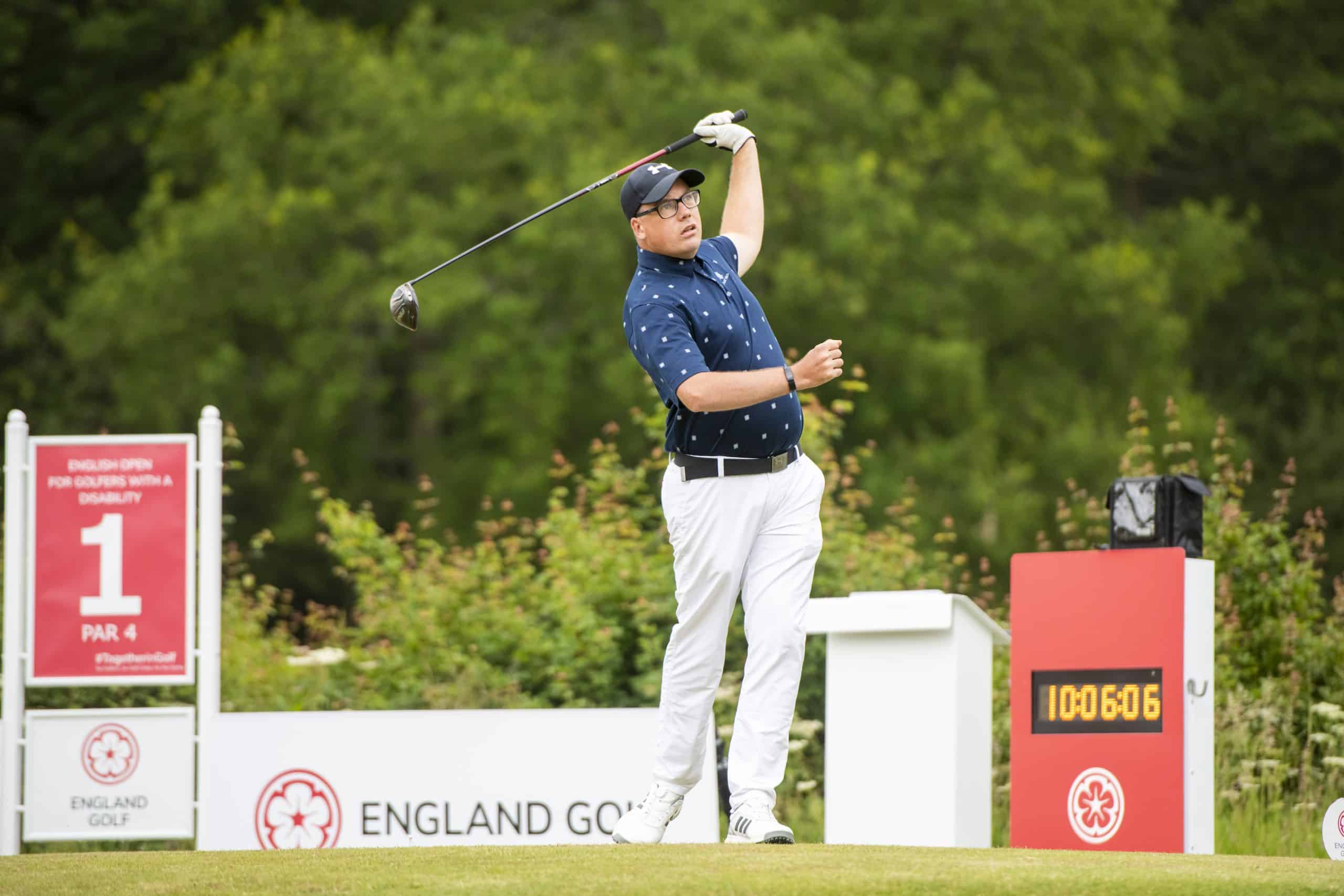 Tell visitors about iGolf
iGolf is specifically designed for golfers of all abilities who are non-club members or are new to the game, providing them with access to an official Handicap Index – this includes disabled people. Through the MyEG app, iGolf is an easy-to-use platform that enables players to track their performances, view their playing record and see how their game stacks up against their friends.
The benefits of iGolf:
A complete digital history of

your handicap

and scores over time

Keep track of your scores and progress 

Easy sign-up process

£44 for a 12-month subscription

Public liability insurance is included in each subscription, for peace of mind
To find out more about iGolf, get in touch with igolf@englandgolf.org.