Adam Leeder has admitted the iGolf platform is perfect for him as he juggles work, family and football and builds towards the day when he can fully commit to golf club membership.
The Lincolnshire golfer has just signed up to iGolf, England Golf's new digital community for non-members of golf clubs. For his £44 annual fee, Adam can now obtain and maintain an official WHS handicap index and receive £10 million of personal liability insurance while paying green fees at a selection of courses in the East Midlands.
As a junior, Adam took up the game after winning a club membership through a council-backed initiative.
He soon caught the golfing bug and – as his commitments grew – opted for a pay-as-you-play option as an adult.
Now aged 30, the chance to become an iGolfer is the ideal way for him to take a new step on his golfing journey – and one which he reckons will lead to golf club membership when the time is right.
"I've played golf for 20 years and started off as a junior at Thorpe Park at Lincoln Golf Centre, I still play football and we're expecting a little one to arrive in the next few months so I couldn't commit to a membership right now.
In order to justify that I'd need to play consistently and throughout the winter and it doesn't really fit. Ultimately, I want to look at a club membership but this suits me for now.
It's great that iGolf is now there for people like me – to be honest I think it's something that's long overdue. I just wanted to get an official handicap and open up the chances to play in some competitive events where you need a handicap to enter.
I've posted my first two cards and reckon that when I hand in a third my handicap index will be around the 16-mark. The aim is to get down to single figures." Adam said.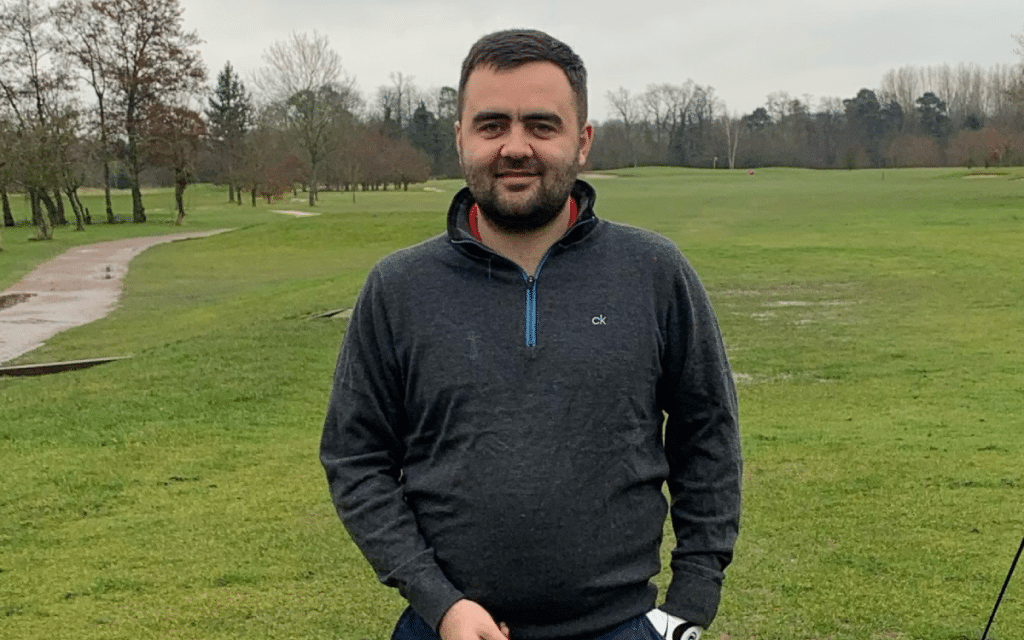 As part of iGolf, insurance cover comes as standard and Adam admitted this was something he had previously never considered.
"I didn't give it a second thought and I'm not sure many of my mates did either," he said.
"I've just asked a friend and he says he pays £25 a year for separate golf insurance, so it's definitely beneficial having this as part of iGolf."
A key benefit of iGolf that Adam enjoys is the flexibility of being able to play his golf at a variety of clubs in and around the Lincoln and Nottingham area.
"I work a four-day week and have a Friday off so that's when I tend to play," added Adam ahead of a round at Norwood Park Golf Club near Southwell.
His group of friends includes a mix of club members and independent golfers and he looks forward to now competing with his mates on an equal basis thanks to his new WHS handicap index.
Already, Adam has pencilled in an open event at Harrogate for the spring and he hopes more will follow in the summer.
For now, he's happy to spend money on green fees at local venues and enjoy the variety of golf options available in his area – backed up by his new iGolf membership and access to an official WHS index.
Want To Learn More about iGolf?
iGolf is an easy-to-use platform for non-club members who wish to start the journey towards getting a Handicap Index®, the subscription service is provided by England Golf is the only place you can access a Handicap Index under the WHS, just like a club member would.
Click here to find out more about iGolf , or get in touch with any questions or queries  and email us at igolf@englandgolf.org.