Having played golf earlier in life before joining the military and starting a family, James Haynes, has been able to get himself immersed back into golf through his iGolf subscription.
Having started golf as a teenager, James joined the RAF at just 19-years-old and soon started his family and like many others had little spare time for golf, however after discovering iGolf last year James has found himself more committed to the game than ever before.
"I first started playing golf as a teenager with a really old second hand set which included actual wooden woods. But at 19 I joined the RAF, soon after that my then girlfriend, now wife, and I had our first child, a daughter, followed by a son 5 years later.
I would say that raising a family for over 20 years, moving around the country living in various places, working shift's and deploying overseas, meant that I never had time to play golf at all." James explained.
In recent years James however did find himself with enough spare time to start getting back into golf, and with some gifted clubs James found himself a member of a work golf society. James said;
"My Dad gave me a set of clubs a couple of years ago, and I couldn't wait to get back into golf 'properly' but the cost just to play was beyond my means.
Luckily, I had the opportunity to join a golf society with work with cheaper green fees, they ran their own handicap system however that stopped last year with the introduction of the new WHS rules.
I didn't know what to do as I can't afford to become a member of a club, but the society members suggested using iGolf, which I hadn't heard of at that point."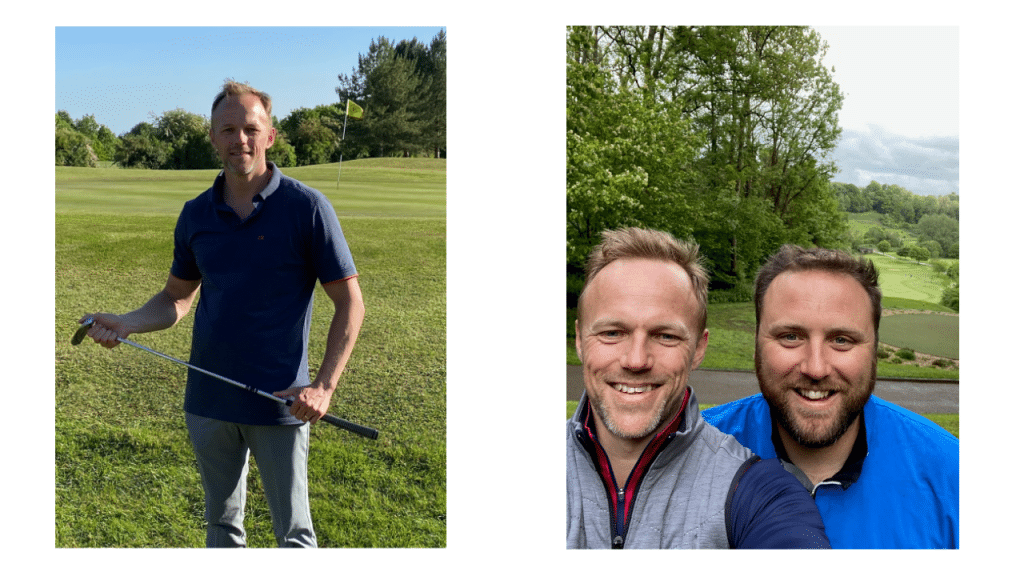 Having been sent in the direction of iGolf James has not looked back, he has been playing more social golf than before, finding himself more determined to improve on his previous scores.
"I joined iGolf last year and it has been fantastic. I love the idea of gaining a handicap this way, giving me the freedom to submit my scores from a wide range of affiliated clubs.
This means I play socially with friends and family but more than that, it has given me the incentive to improve on my scores and become a better golfer.
I would definitely recommend it to anyone looking to get into golf and also to those that feel stuck with their current club as it brings a bit more freedom." James said.
However, after joining iGolf James received a short notice deployment to the Falklands, which would last several months, and at a difficult time for his family James discovered that golf had become more than just a game.
"My family was in a difficult place last year due to this and for various other reasons – my daughter left home to start university, my son was sitting his GCSEs, my wife was changing employment and our pet dog was elderly and very ill.
I knew that I was going to miss all this due to my job and I was feeling down. My reprieve was golf.
I can honestly say that playing golf with my mates kept me together and sound of mind. It is good for the soul!" James explained.
Having used golf as an escape during a difficult time, James believes that other military personnel could benefit from iGolf just like he has.
"I think that military personnel enjoy iGolf for the same reasons as I do – flexibility and the cost. We can't all afford the time and money to join a club and even then, play regularly enough to reap the benefits."
Want To Learn More about iGolf?
iGolf is an easy-to-use platform for non-club members who wish to start the journey towards getting a Handicap Index®, the subscription service is provided by England Golf is the only place you can access a Handicap Index under the WHS, just like a club member would.
Click here to find out more about iGolf , or get in touch with any questions or queries  and email us at igolf@englandgolf.org.