With both society and corporate golf days becoming more and more popular amongst non-club members, ensuring everyone can compete fairly is very important.
With the launch of the iGolf platform in July 2021, and with the approaching summer months, there has never been a better time to subscribe to iGolf and ensure that all your friends have obtained an official World Handicap System (WHS) Handicap Index.
Obtaining an official Handicap Index with iGolf can be a great catalyst for creating new opportunities to compete with friends, work colleagues or like-minded golfers. Whether you're joining a society or attending your corporate golf day, you'll be happy to know it's a lot easier than you first think.
What is iGolf and how can I sign up?
iGolf is a platform launched by England Golf, the governing body for the amateur game in England. For just £44 a year, iGolf provides anyone who is not a member of a golf club with the opportunity to obtain an official golf handicap.
Sign-up is fast and easy on the iGolf Website, and is available to anyone who is not a member of a golf club in England.
Why should I join iGolf?
With some golf courses, it is now a requirement for any guests (even if not part of a golf day) to hold an official WHS Handicap Index. Therefore, for non-club members, iGolf is the perfect solution to do this.
iGolf not only gives you access to an official golf handicap but it also provides you with the added benefit of personal liability insurance, the opportunity to submit scores from any golf course in England and the ability to track your progress and compete against your friends.
As a result, iGolf gives you the opportunity to play at any golf club with your society or corporate golf day without the added worry of not possessing an official handicap.
How can iGolf help golf societies and corporate golf days?
Whether you've been invited to a corporate golf day or your society's monthly competition, an official handicap will likely be required to play fairly against others, whilst also enabling you to compete for prizes that are up for grabs.
Through the World Handicap System (WHS), iGolf enables you to obtain an official handicap and compete on a level playing field with other friends and golfers of different abilities. Being able to do so makes your competition equitable and allows any golfer regardless of ability to compete against each other.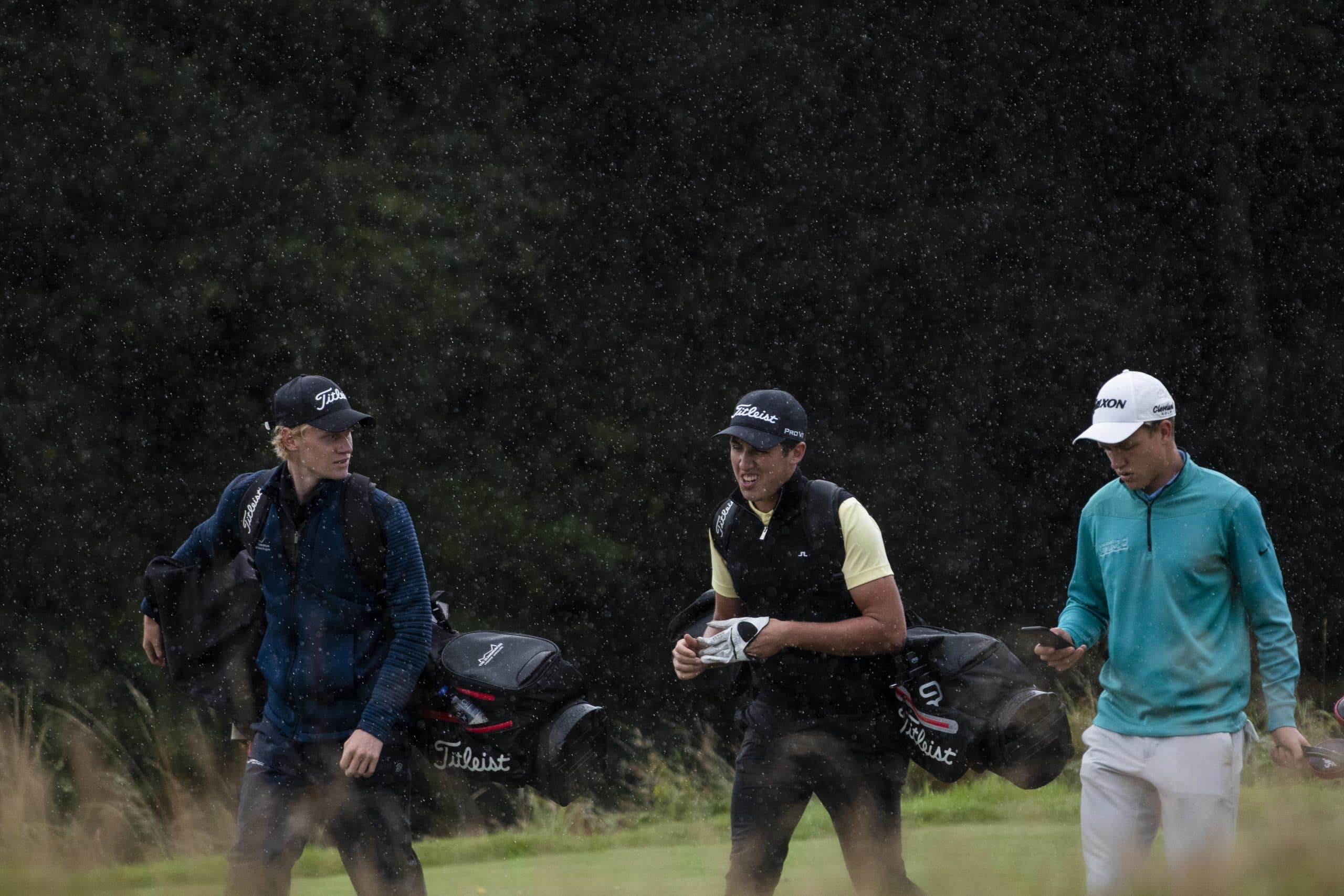 Will my handicap index change every time I play?
Playing at different courses will often mean the shots you receive will differ from course-to-course; therefore, you will have to convert your handicap index into a course handicap each time you play.
Whilst your handicap will likely change from course-to-course, the calculation is worked out for you on the My EG app or via boards that are usually located near the first tee at each golf course, removing the stress for you before teeing off!
For reference, the precise calculation used to work out your course handicap when playing is: Handicap Index x (Slope Rating/113)
The above calculation will allow every golfer to compete fairly at any golf course in England.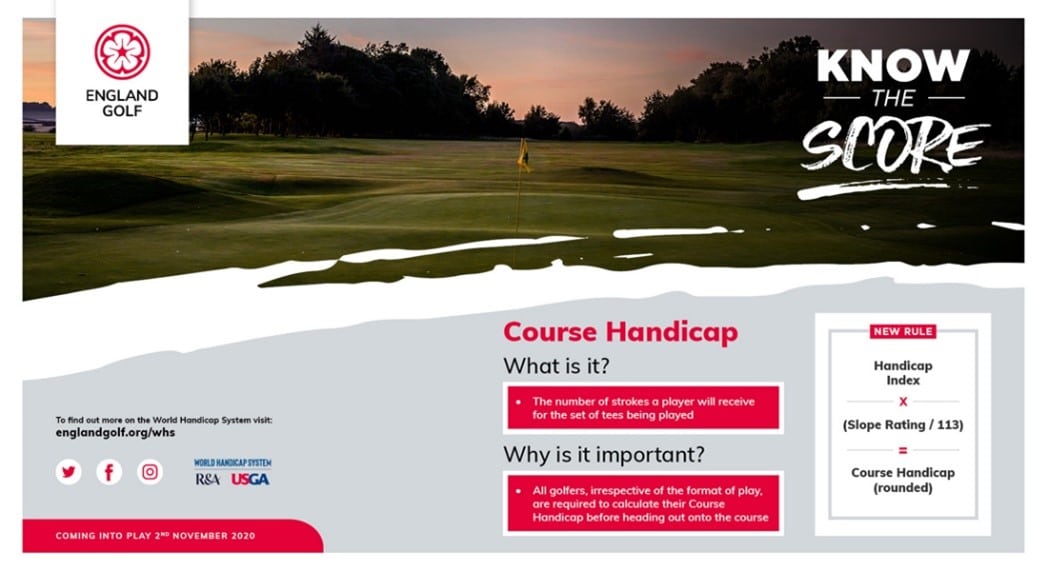 How can I join a golf society?
There are many ways that you can get involved in a golf society. One of the most popular places is through Facebook groups, where people often post about looking for games at a variety of different golf clubs across the country.
There are societies that play at different times of the week and year, so whether you're a weekend golfer or looking for some after-work twilight competition, there's options for everyone.
The Golf Societies website provides news, updates and golf course offers for society packages. With options in most counties throughout England available, there is always somewhere to find a game.
Why is it important for societies that everyone has a handicap?
Society organisers face many challenges and questions during the planning phase such as where you're going, who's coming, how you'll get there and the overall itinerary for the day. Consequently, a large part of any golf day is getting the names and handicaps of the people that are playing in it.
Now thanks to an iGolf subscription, there can be no excuse for turning up without an official Handicap Index!
If you plan your golf day months in advance, it is easy to ensure everyone has an official handicap by informing attendees ahead of time to visit the iGolf website and sign-up for £44 a year. Now that everyone has an official handicap, your competition will run on a level playing field without the usual complaints or accusations from golfers of 'bandits'. To find out more about iGolf, get in touch with igolf@englandgolf.org